Glimpse of International Kites festival, Goa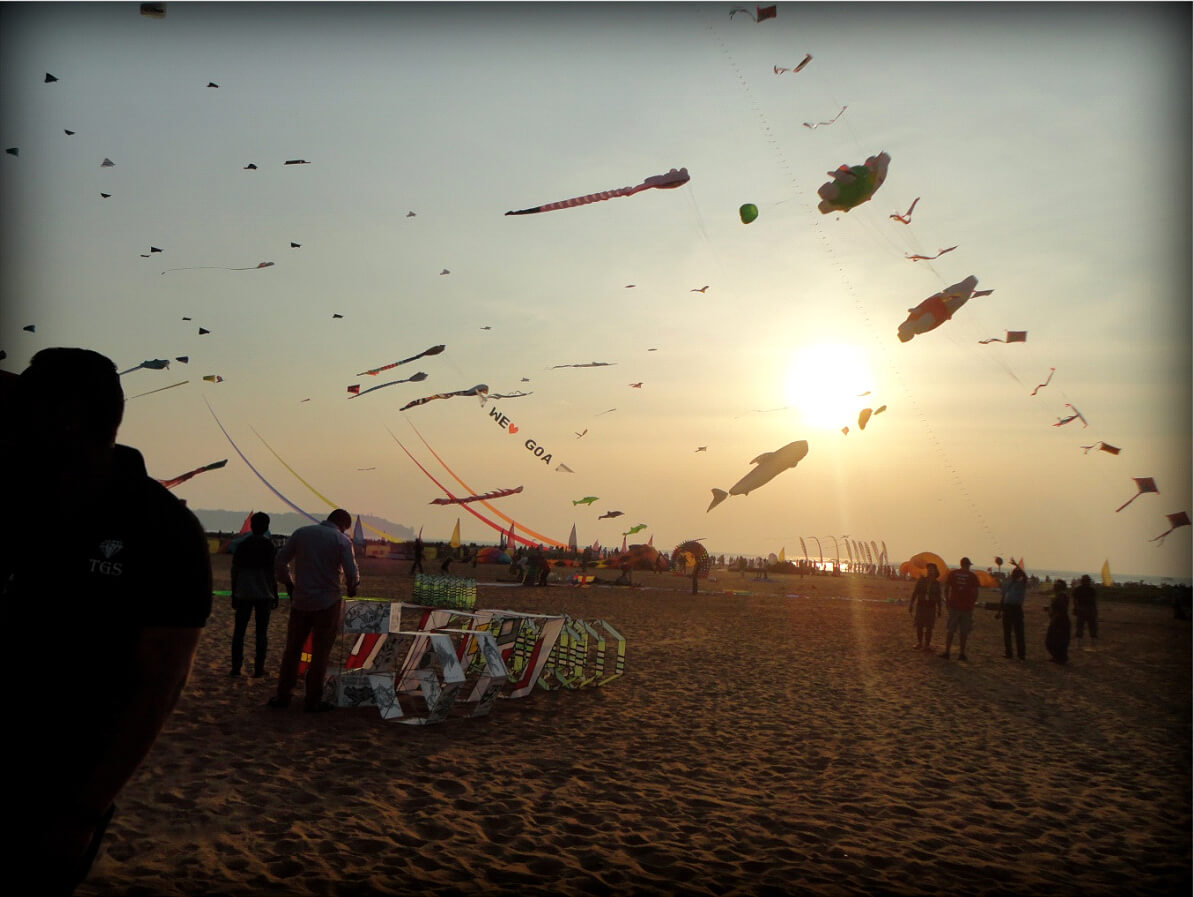 It has been a very long time that I haven't attended any interesting & story worthy event, I was waiting for something that I could might experience for the first time, I was researching if something there in the loop of Indian festivals in the month of April, I discovered through the research that there is an International Kite Festival is going to happen in Panjim,Goa."wohooo, Kite festival & that too in Goa" sounds really amazing, decided that I would attend this event for the first time to get a Desi experience with international touch.

We might hear about various festivals. Such as a Diwali, Tomatina festival, Obon festival, Light festival etc. kite festival is one of the Indian traditions that to enjoy & welcoming season of spring.
What is kite?
A kite is a tethered heavier-than-air craft with wing surfaces that react against the air to create lift and drag. A kite consists of wings, tethers and anchors. Kites often have a bridle and tail to guide the face of the kite, so the wind can lift it.

After reaching Goa, the journey has begun to explore & discover new destinations & fun locations (It's a Goa) We had decided to stay in "Panjim". In the evening I had just picked up my camera and went to "Miramar beach" to attend an international kite's festival.

I was so amazed watching variety of kites waving through the clouds some were small stars, some were giant dragon, some cartoon characters were flying in the air (like balloon's) The beach was fully crowded. Many tourists & locals came with their families and friends. Most of the participants came from other countries to enjoy this huge festival. From younger to older almost everyone tried to fly their kites higher in the air. Full of happiness & glittery faces made this moment unforgettable & joyous, that evening ended with the memories of life & we headed towards Baga to St. Anthony's for some thrilled music & of course a chilled beer!!!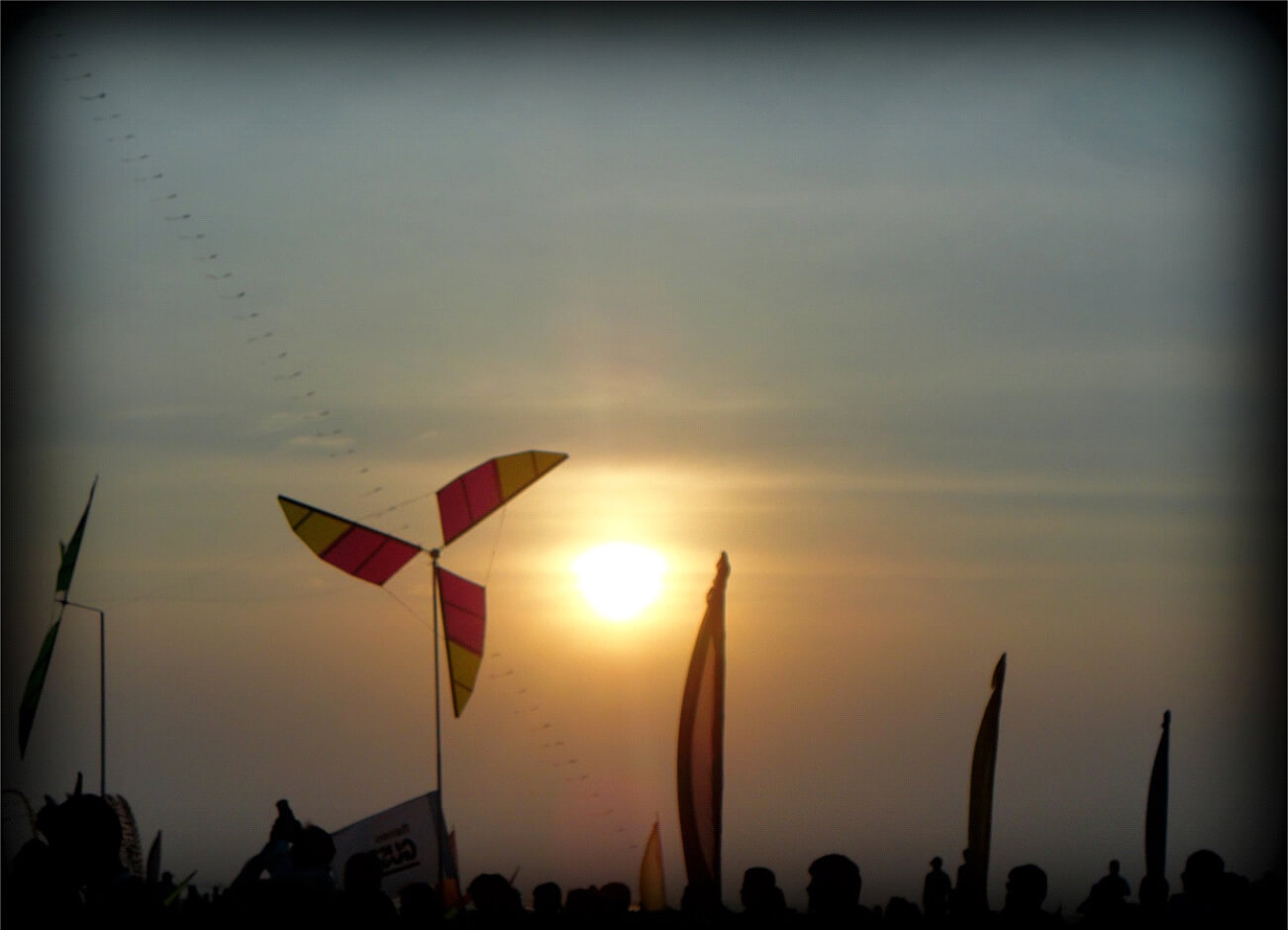 Blog Editor: Chetan Bhosle
Picture Credit: Varsha Bhosale